IN-GROUND POOL WITH PATENTED MODULAR STRUCTURE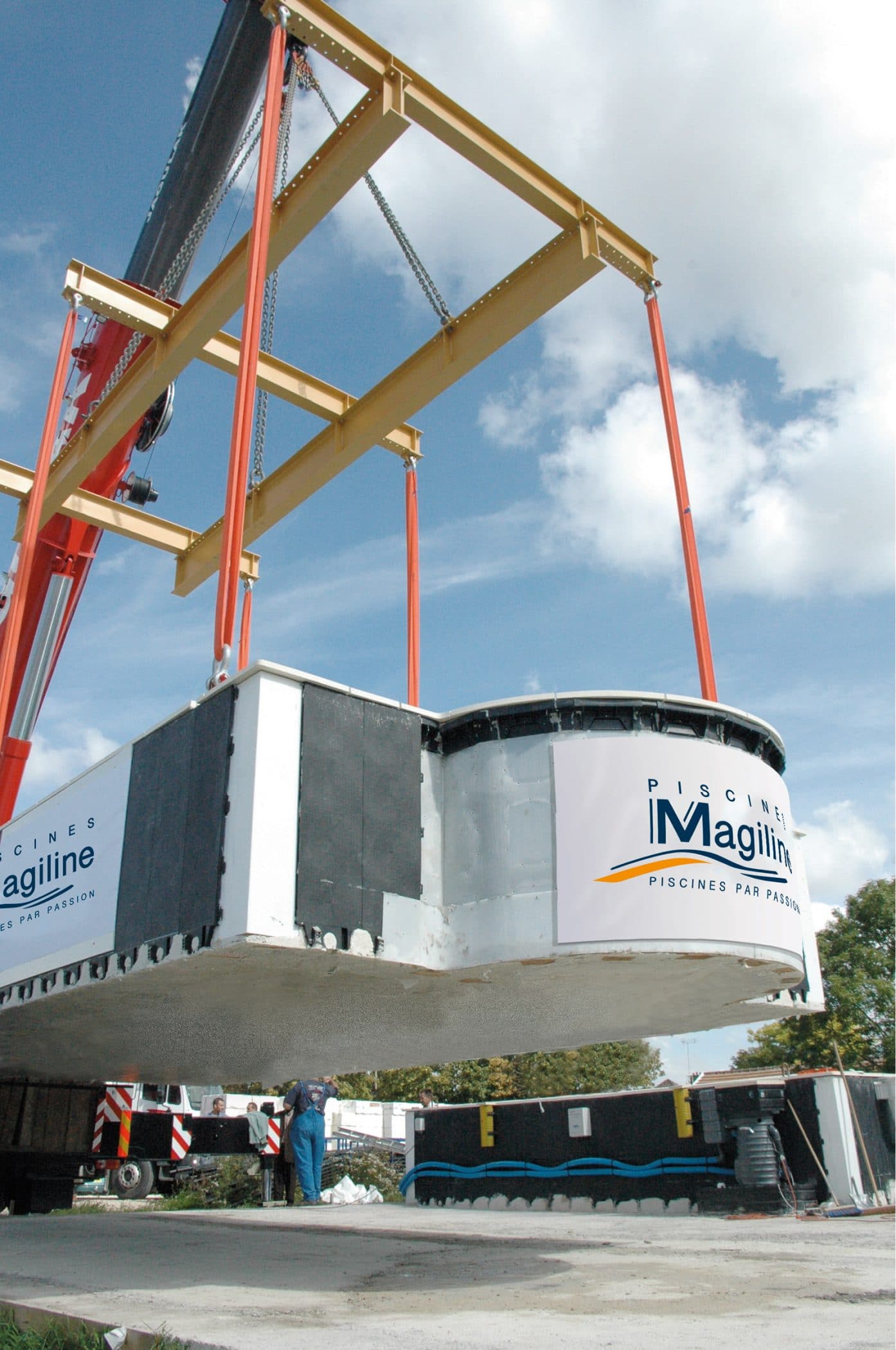 A POOL DESIGN FULL OF ASSETS: QUALITY, RELIABILITY AND INNOVATION
With its patented modular structure, unique on the market, your Magiline pool is pre-assembled and standardized during the manufacturing of the pool, its construction requires only 6 to 8 days (with 4 weeks of concrete drying). Thanks to a minimum earthwork, which can be limited to only 25 cm more than the dimensions of the pool, and to the integrated technical room, your garden is totally preserved and you can build your terrace without waiting!
The structural concept of Magiline pools allows you to change or renew your pool liner without the risk of cracking your pool coping. In fact, these are among the only coping stones on the market that rest on the 25 cm thickness of the structure!
Made of polypropylene panels with lost formwork, the structure of Magiline pools is a totally innovative process, patented by the company. This ensures a reliable, high-quality pool structure that is easy to assemble and can withstand all types of soil, even highly acidic ones.
Piscines Magiline, Always one innovation ahead