Magiline Spas
Magiline Spas
Since 1994, MAGILINE has been inviting you to travel… to your home.
Our vocation, to create private spaces of well-being.
Discover our range of Spas, a unique experience of relaxation thanks to the best of technology with triple insulation, galvanized steel structure, high-end acrylic shell… and all the benefits of hydrotherapy, balneotherapy or chromotherapy.
MUCH MORE THAN RELAXATION…
The spa or jacuzzi has many virtues other than stress reduction and relaxation. It stimulates blood circulation, tones the skin, soothes aches and pains, and facilitates digestion. It is also increasingly used by sportsmen and women after intensive training to recover more quickly.
A UNIQUE EXPERIENCE…
Thanks to its hydro massage nozzles, the spa allows for precise and effective massages. The combination of heat and massage soothes both body and mind, health and mental. Enjoy these unique moments of peace and relaxation with your partner, family or friends (up to 5 people depending on the MAGILINE model).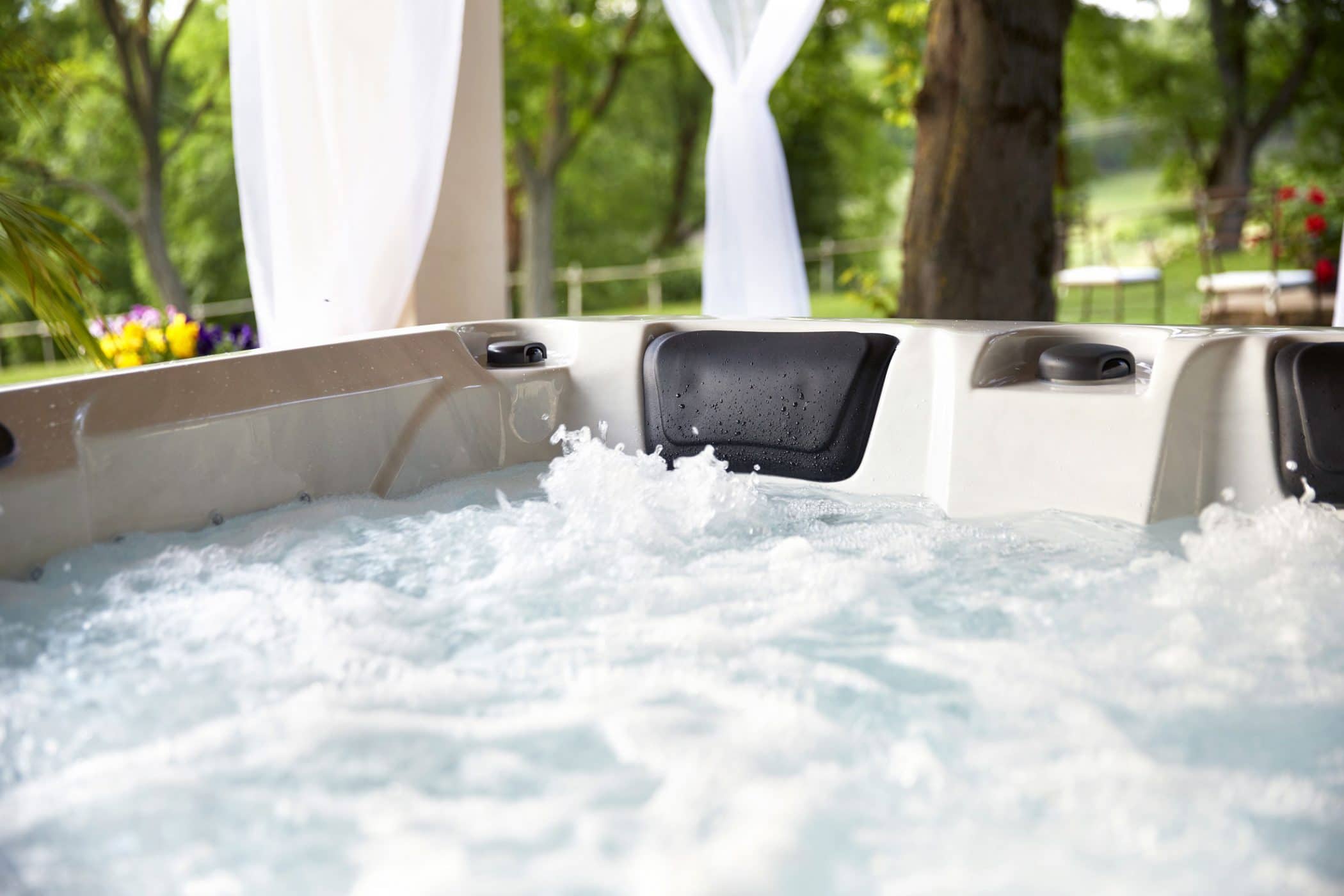 HYDROTHERAPY & BALNEOTHERAPY
Relaxation through water and air
HYDROTHERAPY is a tonic massage with water and BALNEOTHERAPY is a massage where hot water is expelled by air.
LOCALIZED PRESSURE MASSAGE
This type of massage offers continuous pressure on a specific part of the body, eliminating any muscle contractures.
ANTI-STRESS ROTATION MASSAGE
Makes a circular movement with its rotating jet. Ideal for combating tension caused by bad posture or occasional stress.
DRAINING ROTATION MASSAGE
Thanks to the impact of water on the body, it creates a lipoactive and firming effect on the body.
FOOT MASSAGE
Foot massages help to relieve muscle and joint pain. This type of application produces a pleasant sensation and helps you sleep.
AIR MASSAGE
The air bubbles have a relaxing effect on all the muscles of the body.
AROMATHERAPY
Physical and psychological relaxation
AROMATHERAPY is the use, for medical purposes, of aromatic plant extracts, namely essences and essential oils.
The Azalea and Orchid models are each equipped with a valve specially designed for the use of essential oils and provide you with an even more relaxing treatment.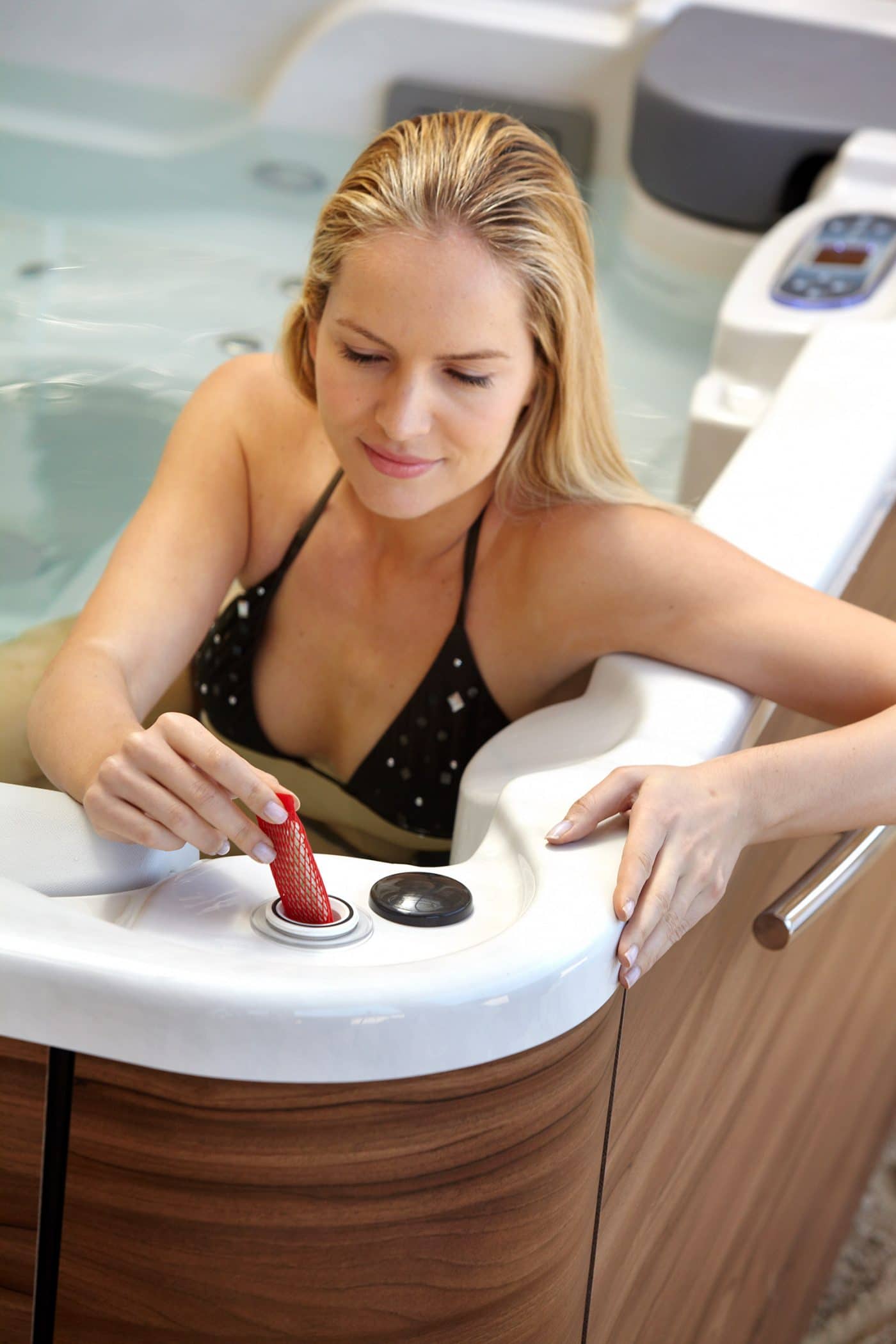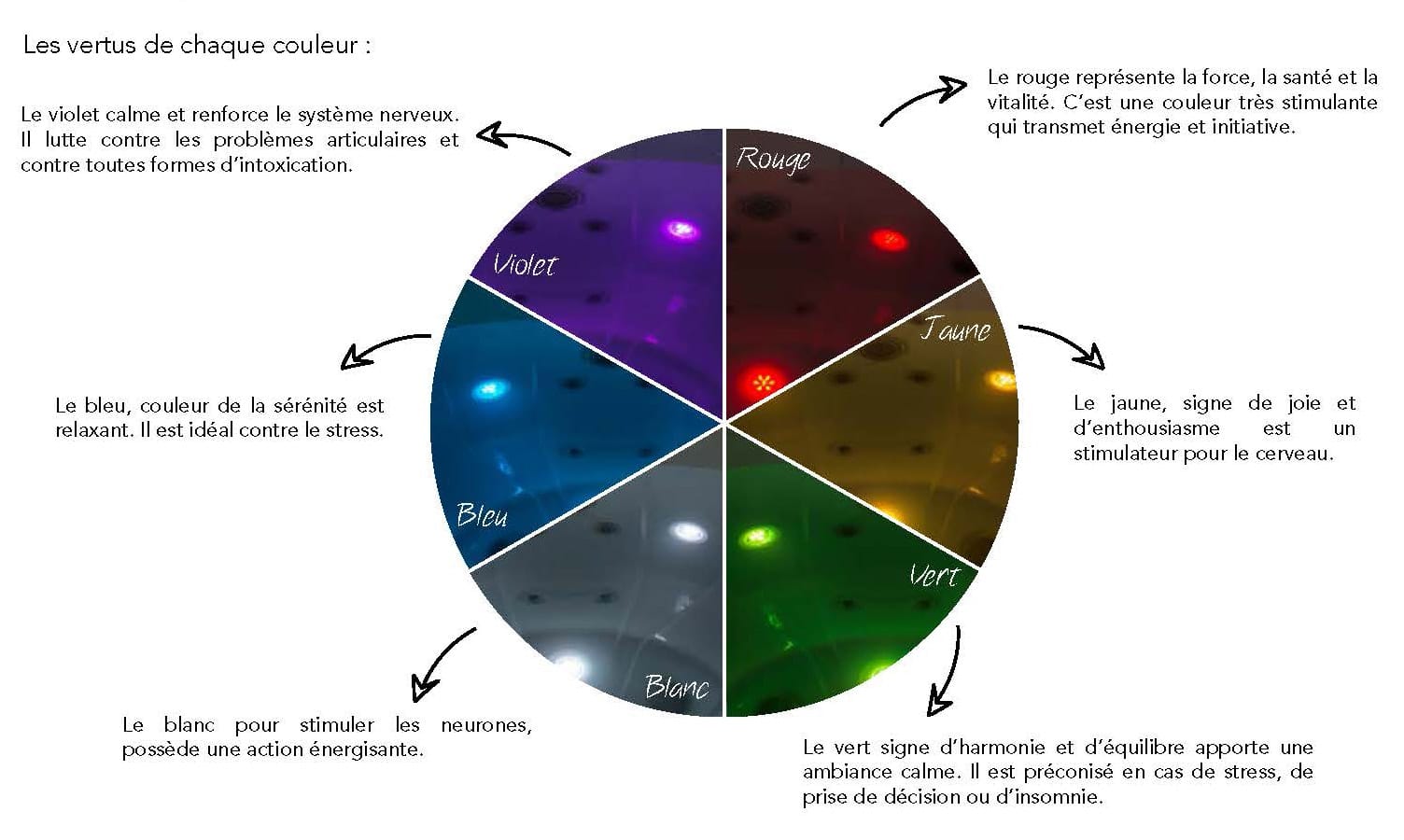 CHROMOTHERAPY
The energy of colours
CHROMOTHERAPY is the name of the non-conventional medicine that seeks to treat diseases with colours. It has a biological and psychological effect. Coloured light uses a physiological stimulus to stimulate the body's spontaneous responses.
OUR SPA RANGE
IRIS, Discretion and privacy
3 massage positions
44 jets in total
Capacity ≈ 780 L
Indoor or outdoor spa
Heated blower
OUR SPA RANGE
LOTUS, Intense feeling of relaxation
5 massage positions
57 jets in total
Capacity ≈ 1095 L
Indoor or outdoor spa
Waterfall
OUR SPA RANGE
DALHIA, a desire to escape to share
6 massage positions
57 jets in total
Capacity ≈ 1180 L
Indoor or outdoor spa
Waterfall
OUR SPA RANGE
AZALEE, all the senses on the alert
6 massage positions
62 jets in total
Capacity ≈ 1138 L
Indoor or outdoor spa
Heated blower
2 waterfalls
aromatherapy
OUR SPA RANGE
ORCHIDÉE, well-being in refinement
5 massage positions
68 jets in total
Capacity ≈ 1138 L
Indoor or outdoor spa
Heated blower
2 waterfalls
Backlit trim
Aromatherapy
OUR SPA RANGE
MAGNOLIA, for the pleasure of all the senses...
5 massage positions
72 jets in total
Capacity ≈ 1610 L
Indoor or outdoor spa
Heated blower
aromatherapy