iMAGI-X Serenity - A SWIMMING POOL WITH SIMPLER WATER AND NO ODOUR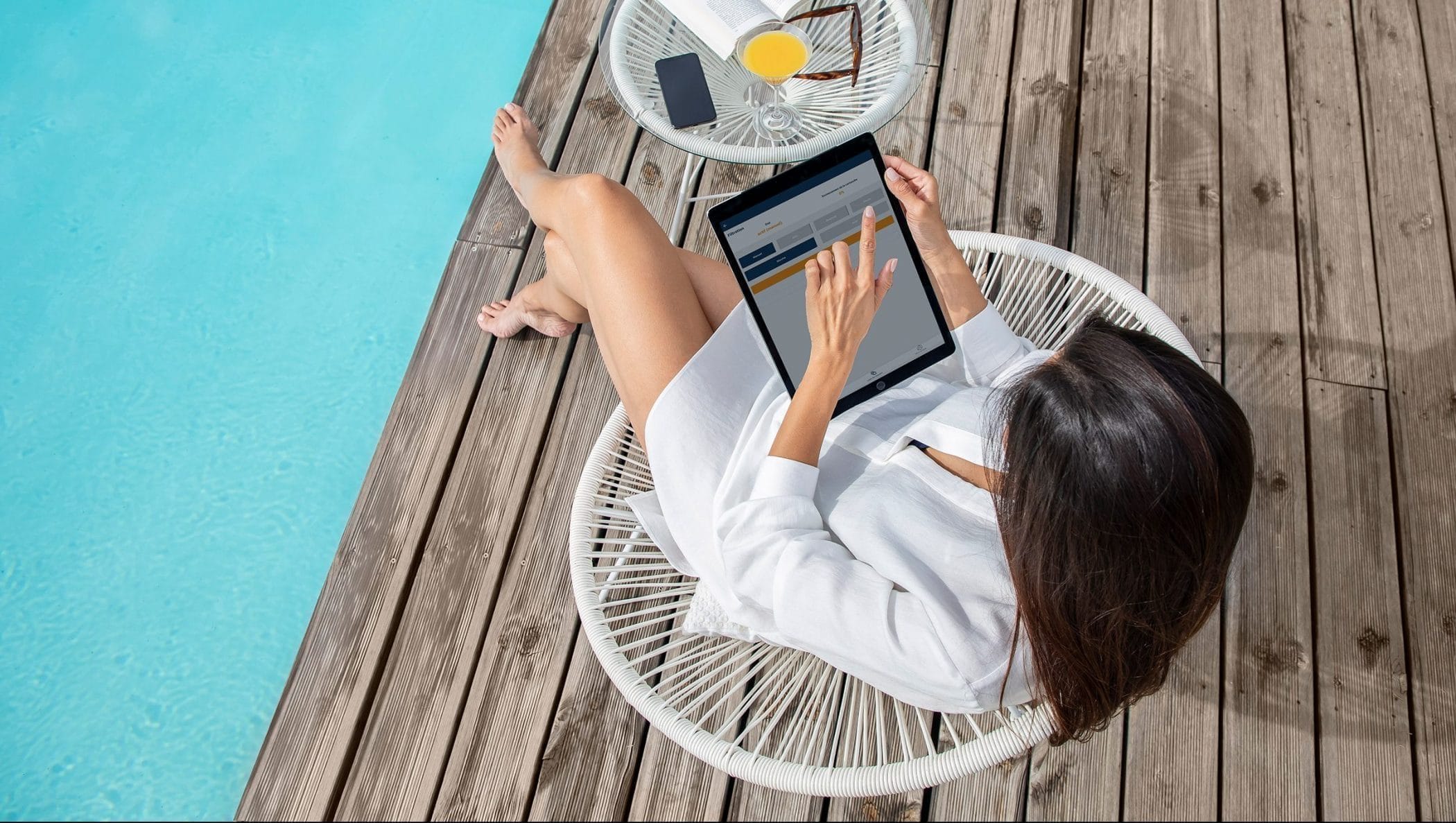 With iMAGI X Serenity, everything becomes so simple.
In all circumstances, the iMAGI-X Serenity option ensures that the water is treated (with salt or chlorine) without any intervention on your part and even while you are swimming.
A very precise and autonomous management of the disinfection of your pool (pH regulation and chlorine dosage) and the optimization of the filtration times according to the water and air temperature…. It is the assurance of a better quality water and without smell.
And because MAGIPRESTIGE is a new generation pool, you can stay connected to all these disinfection parameters.
Via your iMAGI-X application on your smartphone or tablet.