Turnkey pool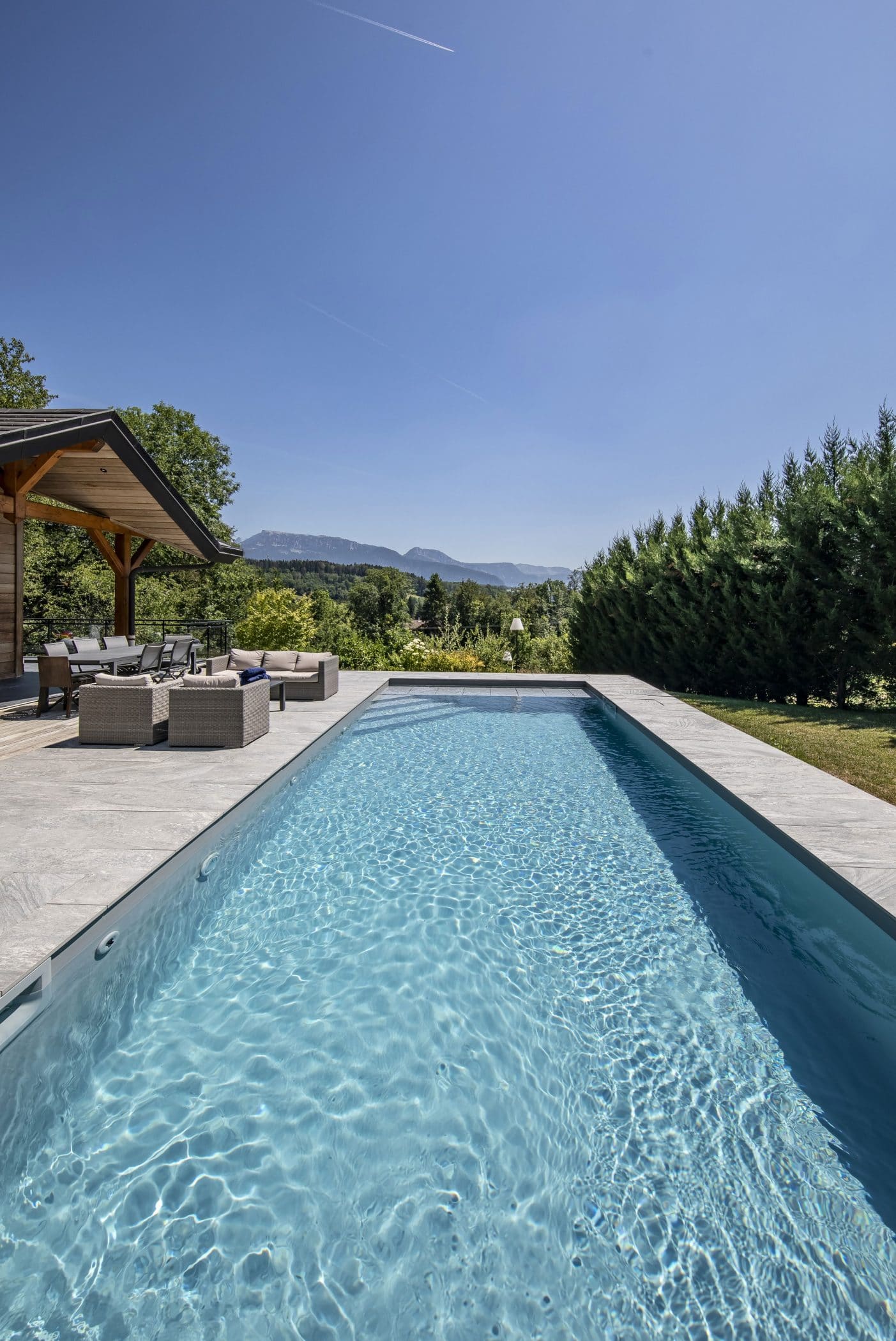 OUR PARTNERS TAKE CARE OF THE INSTALLATION OF YOUR POOL
Piscines Magiline carries out complete pool projects: design, manufacture and installation. Our experts will build the pool of your dreams and deliver it to you turnkey.
Nothing to do but put on your swimsuit and jump into the water? Nothing could be easier! Your Piscines Magiline pool builder will take care of the earthwork, the construction of the pool and the installation of the pool equipment.
Choose with him and configure your turnkey pool. To make your pool unique and look like you, he will guide you through each stage of your project to customize the aesthetics and choose the equipment of your future Magiline pool with precision, after a complete and customized study. With more than 100,000 possible combinations: the shape and size of the pool, the stairs, the colors, the coping, the beaches, etc., your Magiline pool will be unique and entirely customized to your wishes.
Just let your installer guide you. As an advisor and project manager, he will be able to make your dreams of well-being come true… He will help you choose the Magiline pool that best suits your desires and the technical and environmental constraints of your land.
CARRY OUT YOUR TURNKEY POOL PROJECT
The pool installation is clear and each step will be detailed. In order to offer the best of his services and to understand the smallest details of the project, your installer will accompany you in the development of your pool project to relieve you of the constraints and allow you to enjoy the pleasure of an ecological, sustainable pool from Magiline.
Your installer will also be able to guide you in the choice of innovative equipment such as the iMAGI-X home automation solution, comfort or safety, water maintenance, automation, thanks to our pool robots and pool treatment products. You will be able to enjoy your turnkey pool with complete peace of mind.
Piscines Magiline, Piscines par Passion