Protect your pond from impurities in summer and winter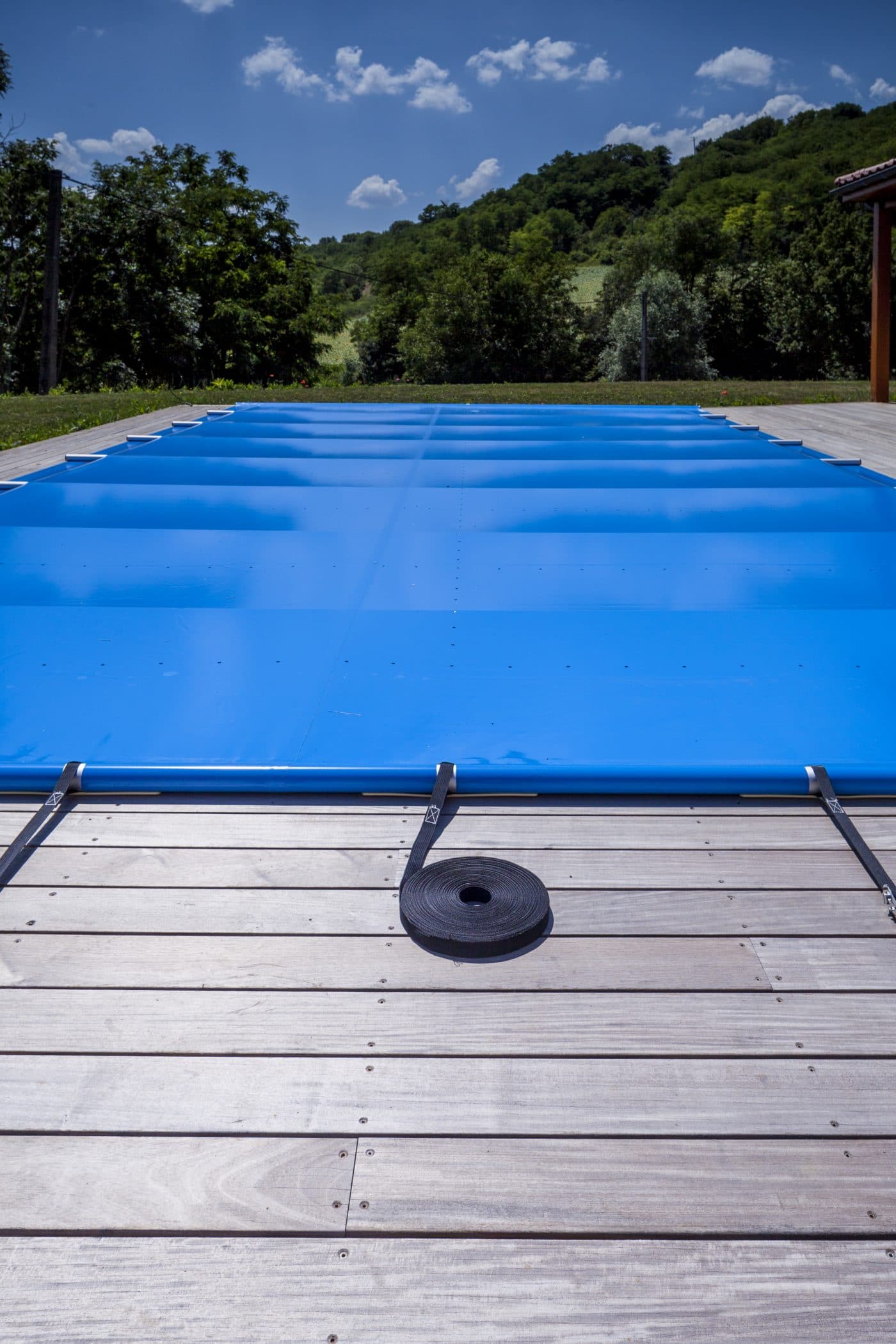 Discover the SAFEtech cover by Piscines Magiline: the lightest pool cover available!
The SAFEtech pool cover is an economical solution to protect your pool from impurities, summer and winter. It has the advantages of a high quality safety cover, while remaining affordable.
The SAFEtech pool cover with bars can be easily integrated on most of the existing pools or pools to be built thanks to its rectangular shape or its cut-offs.
Made of aluminium, the SAFEtech cover from Magiline pools is light and easy to handle, and can be installed in record time by a single person thanks to the MAGItrot* motorization: 1 minute to open, 2 minutes to close!
MAGItrot motorization option available with the whole SAFEtech range