MAGIblack Tanktrax hydraulic robots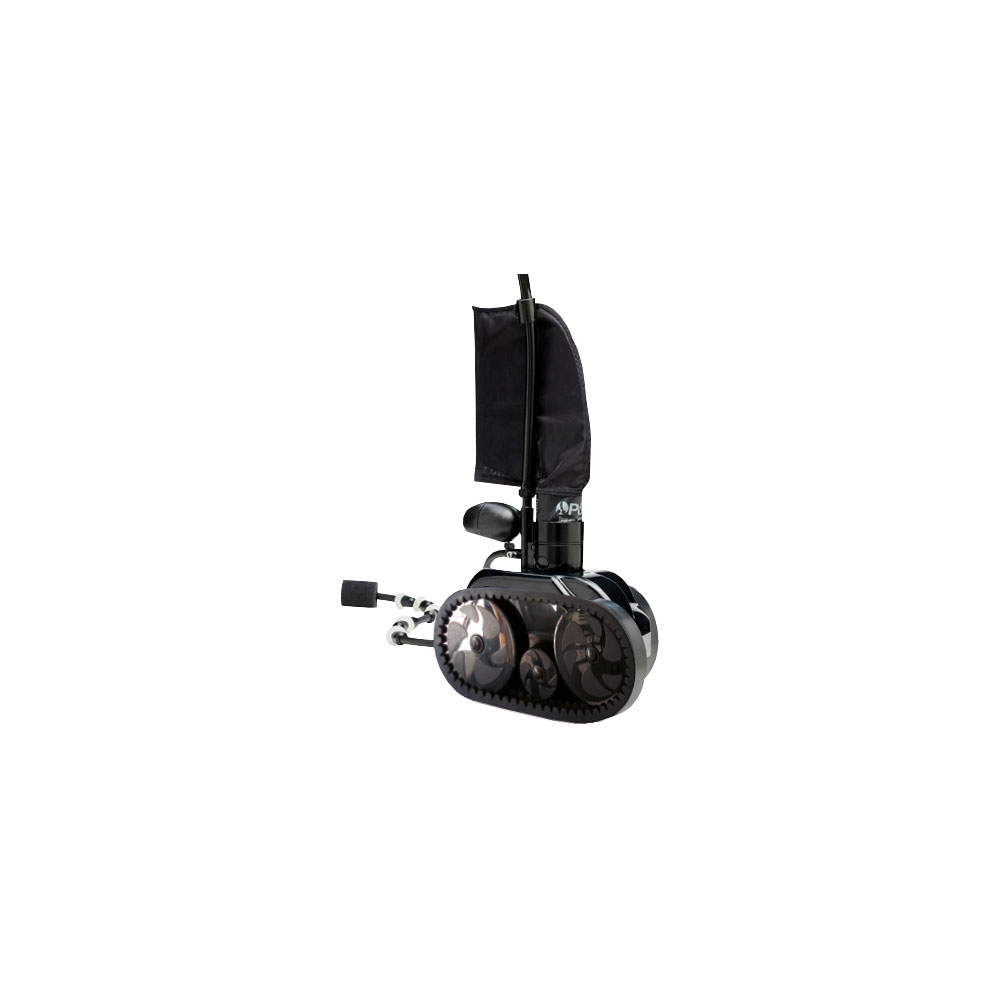 An efficient and complete cleaning of your pool
The MAGIblack TankTrax pool cleaner agitates the water by moving along the bottom and sides of the pool. It traps all large debris such as leaves and stones in its filter bag.
The MAGIblack TankTrax pool cleaner works with the energy supplied by the pressurized water from a booster. With its adapter, it can be coupled directly to the booster of the Magiline nfx filtration system of Magiline pools.
It sucks up debris by the venturi effect and holds it in a filter bag. With its two rear suction jets and wide suction throat, this robot cleaner is extremely effective in sucking up all types of debris and impurities.
With its multi-directional movements, the MAGIblack TankTrax allows a very efficient cleaning of the bottom and walls of all types of pools with an unmatched speed.
It is the assurance of an effective maintenance of your pool for a water always more clean and crystal clear.