Armoured membranes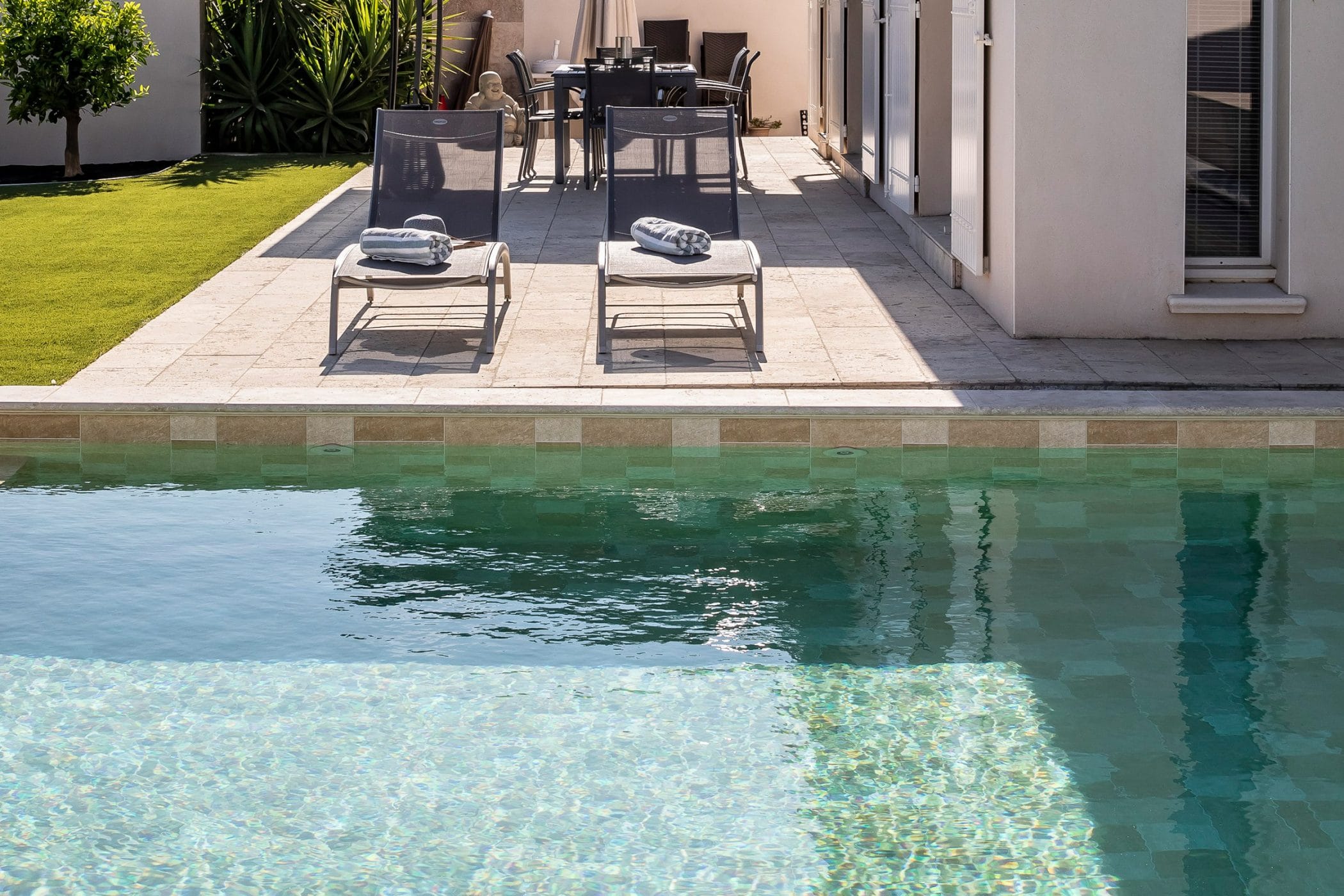 Reinforces the watertightness of the installation
Magiline offers a very effective and quick solution for renovating and reinforcing pools: the PVC liner. A PVC pool – the guarantee of resistance and easy maintenance.
High resistance waterproofing for 150/100th reinforced PVC:
Whatever the model of your pool or the configuration of your land, Piscines Magiline has a technical solution, the pool with PVC!
In case of renovation, complex shapes or intensive use, Magiline Pools propose the installation of a flexible PVC membrane that reinforces the waterproofing of the installation. This PVC membrane is particularly recommended for its robustness if you intend to use the pool for a gîte, a guest house or a campsite… The dimensional stability and the anti-UV treatment (its resistance is proven up to 32°C!) will guarantee your pool with PVC a long life, for as many moments of pleasure, and appreciable savings on maintenance.